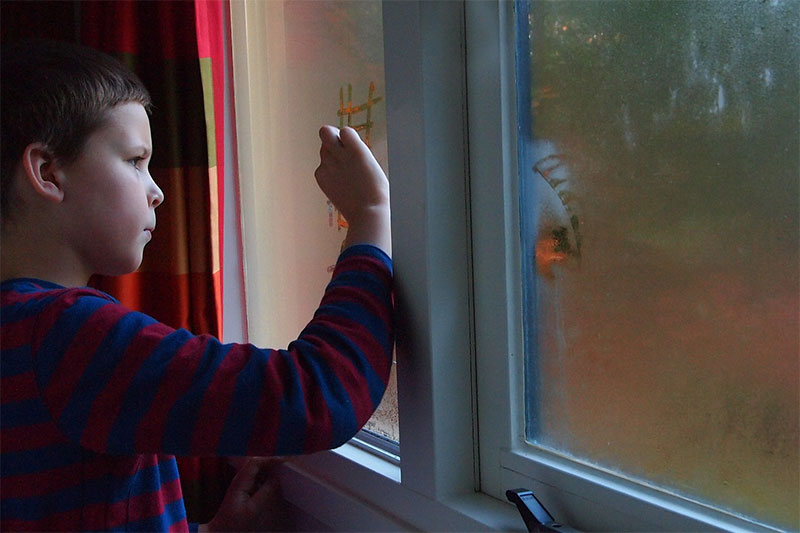 It's raining cats and dogs outside. This means your kids are stuck indoors and they're going to get bored. You getting stressed won't be far behind. But this doesn't have to be the case! When you have these helpful ideas presented below by Online Parenting Programs, you will prevent rainy day boredom and still get stuff done.
Encourage Them to Get Creative
Okay, so you're probably picturing a monumental mess right now. But as long as you set up a dedicated space for your kids, you can keep creative messes minimal. Choose a room or corner in your home where your kids will be out of your hair, especially if you are working from home or working on other tasks that require focus. You can then create individual spaces using easels and tables so that each child feels free to express themselves.
Once you have studio space set up, you can fill it with basic art and crafting supplies like yarn, paints, brushes, pencils, and plenty of paper. You can also find some pretty neat arts and crafts kits for kids online so that they can paint and draw those rainy days away. Crocheting is another enjoyable and creative activity that you can participate in yourself, and you can make anything from clothing and handbags to animals and toys.
If you're concerned about keeping rainy day activities educational, you should know that being creative can have some pretty serious benefits for your kids. When children are allowed and encouraged to express themselves, they also develop essential cognitive, fine motor, and problem-solving skills — all of which can enhance their performance in school.
Allow Video Game Time
This may come as a shock, but playing video games can also positively influence children's development. Gaming teaches children how to solve problems and develop fine-motor skills. Plus, if your kids play video games with friends online, they fine-tune their social abilities as well.
If you're working from home or streaming music on blustery days, you may want to look into improving your home's internet connection. Having a little extra speed and strength will prevent buffering while your kids are playing or even learning. You can also improve video game time by letting your kid use gaming headsets or headphones, in order to prevent cords from getting in the way of your child's focus.
Now, if you do want to keep your kids' online time educational, there are also plenty of websites that offer free learning games. ABC Mouse is a fantastic rainy day resource for younger children while PBS Kids has activities for all ages.
Help Them Burn Off Extra Energy
Sometimes, what you really need on rainy days is for your kids to get up and get moving! Otherwise, all of that excess energy is bound to turn into behavior problems and added stress for you. In addition to preserving your sanity, encouraging your kids to stay physically active can also have some perks for their education.
Luckily, you can find quite a few online videos to encourage your kids to move more when it's too wet to play outside. In fact, there are several kids' YouTube channels dedicated to movement, dance, and exercise. You can even use these channels to get your kids moving when they are learning from home, rainy weather or not!
Other fun ways to keep kids active indoors include hallway soccer, hula hoop, an indoor maze, and broom hockey. You could even let your kids jump on the bed, so long as they do so safely and without distracting you from your own work.
Lastly, ensure you stay comfortable when you're chasing your children around the house! This is especially true if you've recently welcomed a new baby into your family. For example, purchase a nursing T-shirt that allows you to remain comfortable even when you're nursing. Because when you have kids who are trying to stay active indoors, being comfortable is always the name of the game.
If it's too rainy for your kids to learn and play outdoors, you simply need to bring all of the fun indoors! Let them paint or draw the hours away, spend some time gaming with friends, or work off that rainy day boredom with some amusing indoor workouts. Eventually, your kids will have so much fun that they might even look forward to rainy weather!