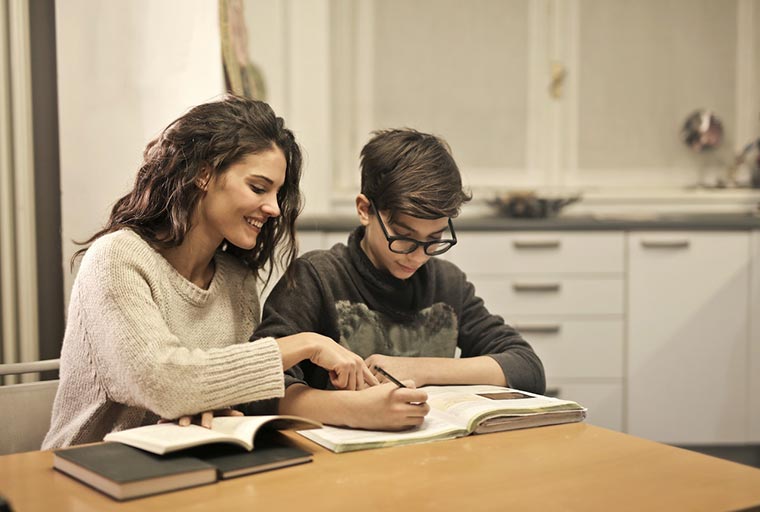 Most teens spend most of their waking hours during the week at school. And while homework and extracurricular activities are important, sometimes it's nice for teens to have a break after a long day of learning. If you're looking for some alternative after-school activities for your children, look no further! From teen entrepreneurship to learning an instrument, there are many fun and educational opportunities out there. Here are some ideas to get you started.
1. Teen Entrepreneurship
Encouraging your child to start their own business is a great way to teach them about financial responsibility, marketing, and customer service. Take time to research the wealth of business ideas that might be a good fit for your child. Maybe they could thrive in one of the following:
Tutoring
Selling handmade crafts
Selling graphic T-shirts
Landscaping or gardening
Sewing services
Candle making
Social media marketing
Freelance writing
Data entry
Graphic design
Pet sitting
If your teen decides to start a business, they'll need to create a business that guides their steps in the weeks, months, and years ahead. They'll also need to make a startup budget, create a brand identity, and explore the many marketing strategies and channels that can help them build awareness. They'll also need to choose a fitting business structure. Read the reviews here to learn more about forming an LLC and the services that can help. 
2. Blogging
Blogging can provide a platform for teens to express themselves and connect with others who share their interests. It's also an excellent way to teach them about writing, web design, and social media marketing. Help your child start a blog on an easy-to-use site like Weebly, Blogger, or WordPress. 
3. Learning a New Language
Learning a new language can help teens improve their communication skills and expand their cultural horizons. And there are tons of free and affordable resources available online and in libraries to help your child learn a new language. One popular option is Duolingo, which offers free language courses in many different languages. You could also introduce your child to live tutoring with a native speaker via Skype or another online platform.
4. Learning a Musical Instrument
Playing a musical instrument has many benefits, including improving memory and concentration skills, relieving stress, and fostering creativity. And your child has many options when it comes to choosing an instrument. Some of the most popular instruments for beginner musicians include:
Guitar
Piano
Drums
Bass guitar
Viola
Violin
Cello
Ukulele
Mandolin
Banjo
Playing an instrument requires hard work and dedication, but you want to be careful not to take the joy out of the music for your child. Encourage them to stick with it and practice for a determined period, but allow them to discover a passion themselves (or realize they don't like it).
5. Alternative Sports
There are many alternative sports out there that your child can try instead of the traditional ones like football or basketball. These sports include lacrosse, rock climbing, surfing, and skateboarding, among others. Trying an alternative sport can help your child find one that they're really passionate about and build self-confidence in the process. 
6. Creative Arts
Creative arts activities like painting, drawing, photography, sculpting, and filmmaking are not only fun but also foster creativity and self-expression. There are many ways for teens to get involved in the creative arts without having to join an after-school program or take classes. If your child is interested in any of these activities, try doing some research online or at your local library to find materials, resources, and inspiration.
7. Coding
Learning to code from a young age can have numerous benefits for young people. It not only gives them a competitive edge in the employment market, providing hard skills such as problem-solving and communication, but also helps them develop more critical-thinking and creativity. Furthermore, coding can equip children with a deeper understanding of how technology works and how everyday objects interact with each other – an invaluable skill that they often don't get exposure to during school hours. Visit sites like Code Profs for resources on learning to code.
Wrapping Up
With so many fantastic alternative after-school activities available. It's easy to find one that your child will love. Whether they're learning how to code, starting a business, or playing sports, these activities provide an opportunity to learn new things, express themselves creatively, make new friends, relieve stress, and have fun. So go ahead and explore some of these activities with your child today—you might be surprised at what they enjoy most!
Build your parenting skills and confidence with online parenting courses from OnlineParentingPrograms.com.