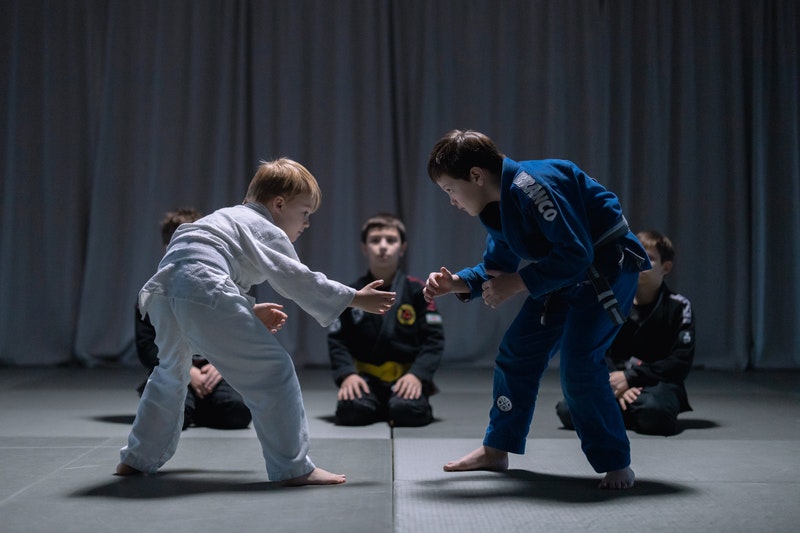 Many parents would agree that for children with bounds of energy, sport is the ideal solution to keep them busy and out of mischief. So, when your child shows a keen interest in basketball, for example, you'll want to show as much support for them as you can. However, investing in sport can add up from a cost perspective. Presented below by OnlineParentingPrograms.com, here's how you can be your child's biggest sports supporter without it costing you an arm and a leg.
First-Hand experience
If your child is totally undecided as to what sport they want to do, sometimes first-hand experience can provide them with the insight they need to make their selection. For instance, you can book affordable tickets for the LA dodgers or the Giants online to see a live game in action. Plus, you can choose your seating, view their pricing rating, and select a date that is most convenient for you – all online. And you can get a glimpse into the view you'll be getting from your chosen seating area with some platform's virtual panoramic views. Remember: If you can score dodgers tickets, it'll be a home run!
However, if you don't happen to reside in LA, then it's definitely worthwhile to make your way over there to experience these incredible live sporting events with your child. And, yes, you can save money here too by renting an Airbnb for a quick stay over or by renting affordable hotel accommodation through Kayak, for example.
Sports equipment that's as good as new
Sporting equipment can be considerably expensive, especially if you buy it brand new. So, if you want to cut down on costs in this area, why not consider purchasing second-hand equipment instead? Depending on where you look, you may just end up finding the deal of a lifetime. So, don't automatically discount second-hand stores, in Canada especially, where the demand for used goods is growing exponentially.
Narrowing down the selection
Kids usually have a habit of wanting to commit to too much all at once. This is often the case where they are unsure of what sport to commit to, preferring, instead, to get a feel for all that's on offer before making a final decision. This is where you can step in to help in narrowing down their decision. Of course, the fewer sports they end up doing, the less it'll end up costing. Therefore, choose a sport that you can see they really enjoy doing on a consistent basis. Also, if you observe they have a natural talent for a specific sport, this should make the selection process a bit easier.
When professional coaching isn't an option
If professional coaching isn't really an option for you cost-wise, there are other avenues you could try to get the training they require. Furthermore, doing a bit of research on your own might reveal opportunities that are right under your nose. For instance, you may have an experienced sportsperson that's in the family or a friend (or yourself even) that's willing to take your child under their wing for free. After all, there are probably other parents facing the same predicament as you within your community. And together, you may be able to come up with an affordable solution that may benefit everyone's kids. As the saying goes, two heads are better than one!
Doing what you can to make it work
Perhaps, you have a spacious lawn at home that you can transform into the ideal sports practice area for your child. In this case, ensuring that your grass is lush and healthy can go a long way in preventing scuffs from falling if your kid is into soccer, for example. So if that's you and your lawn is looking a bit worse for the wear, search online for core aeration pros to find a solution for getting your grass in tip-top shape again.
Making your child's sporting dream a reality
In conclusion, as parents, we often delight in the choices our kids make, especially if it makes them truly happy. But, the stress of worrying about how we might be able to afford their sports dream can put a damper on our excitement for them. There are, however, affordable options out there if we are willing to do the groundwork. And in doing so, we can still make our children's sporting dream a reality, even if we don't have to pay an arm and a leg to do it.