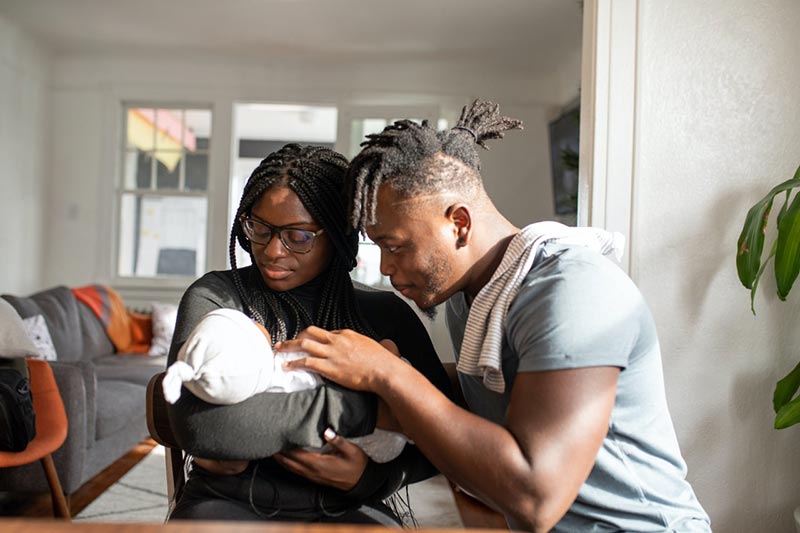 Possibly one of the biggest decisions you can make in your life is the decision to become a parent. Once your baby is on the way, much preparation is required, including announcing to the world that your family is growing. Today's Parent notes that one way to do this is creating a website for the baby, an information portal that can be used to share your gift registry, milestones, and announcements. You may even want to make a standout logo; much like a family crest, it can be used on the site and on social media to identify the baby's arrival. And don't fret, there are free logo design options available online.
There are also a number of things you have to prepare to ensure your baby can grow up safely and securely. It's critical that you look at issues like home modifications and planning for the baby's arrival. This can be even trickier if you or your partner have a disability, but remain calm and try not to stress yourself out – there are plenty of resources available for all types of parents-to-be that can help you navigate this exciting new world. 
Use these tips from OnlineParentingPrograms.com to make a smooth transition into parenthood.
Prepare your home for parenting.
The first thing you have to be aware of when you are planning to become a parent is that your home will have to be accessible. Depending on your needs, you may need to make simple modifications, like adding entryway ramps, expanding doorways, adding a handheld sprayer to the tub to simplify baby's bathtime, or changing your flooring to prevent slips. Do your research to see if you can manage the project yourself or if you need to hire a professional.
Keep in mind that you may need to purchase a new home in order for it to be completely accessible. Sometimes, your current home simply cannot be modified in a way that can suitably accommodate your needs. So, determine just how much you can spend on a new home, and find a real estate agent that has experience finding accessible housing.
Babyproof your home.
Similarly, you also need to prepare your home for a baby. Keep wires, cords, and cables out of reach, and block the holes in outlets to prevent accidental shocks. You should also be aware of sharp edges in your home, like on the corners of counters. Finally, think of adjustments you can make to help care for your baby, like installing a baby monitor.
Use online resources.
If you need help, there are a number of resources you can utilize. The Disability Resource Community can be a great way to share experiences and learn about support systems for people with disabilities in your area. Nonprofits like Through The Looking Glass offer classes and support for families with disabilities. Other resources like OnlineParentingPrograms.com can also help you become confident as a parent.
While it may be scary knowing that you will soon become a parent, you can alleviate a good deal of the stress by taking the time early on to prepare your home and your life for your baby. Stay positive and know that there are a wide range of resources and organizations that can help you if you feel overwhelmed or just need a helping hand.
OnlineParentingPrograms.com is dedicated to providing innovative online parent education classes for families in transition. Our programs foster parents' learning with opportunities to build, enhance, and modify parenting styles in today's diverse society. Reach out today for more info! (866) 504-2883